24 Feb 2022
2021 Global Insights - Managing Cyber Risk Across the Extended Vendor Ecosystem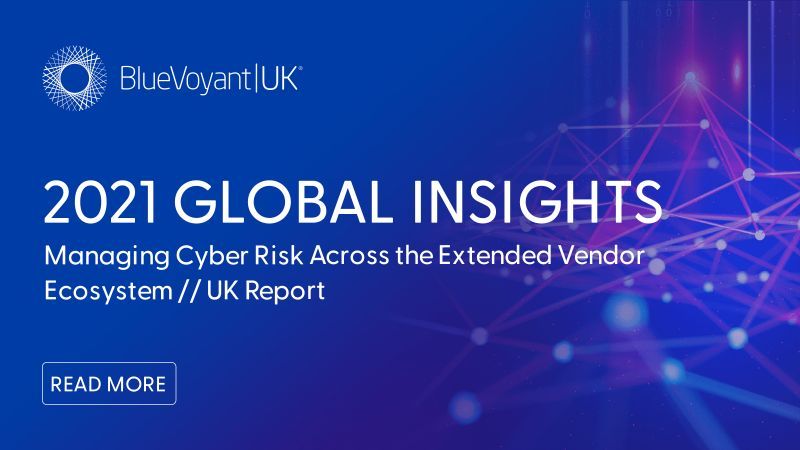 Third-party cyber risk is one of the fastest growing security sectors.
This past May, BlueVoyant commissioned its second annual survey undertaken by independent research organization, Opinion Matters. Twelve-hundred CIOs, CISOs, and CPO's responsible for supply chain and cyber risk management were surveyed from companies with 1,000 or more employees across a range of industries.
Of the 300 UK respondents, 97% said they have suffered a cybersecurity breach because of weaknesses in their supply chain in the past 12 months.
Other Key Findings:
The UK was surpassed only by European respondents in Germany and The Netherlands (grouped together), where 99% reported supply chain-related cybersecurity breaches
Only 27% of UK respondents consider third-party cyber risk a key priority for their firm, compared to a 42% global average
The average number of breaches experienced in the last 12 months grew moderately since last year (from 2.6 to 3.5), a 25.8% year-over-year increase
Download the full report to understand the full scope of third-party supply chain cyber risk. https://www.bluevoyant.com/resources/managing-cyber-risk-across-the-extended-vendor-ecosystem-uk/