24 Jan 2022
SOC.OS to Supercharge SecOps Analysts at Cloud & Cyber Security Expo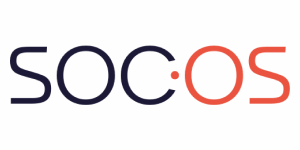 Recent research shows that a quarter (23%) of organisations are struggling to incentivise, motivate and retain their security operations (SecOps) teams, while only 16% are confident they have full visibility of threats.
"Wading through mountains of events is bad for me because I can't get a return out of my analysts and it's bad for them because it's boring. With SOC.OS, you're giving analysts something to investigate, which is what they enjoy," says one SOC manager of a UK MSP.
"During a one-week POC, SOC.OS reduced 40,000 events to 18 prioritised clusters. That level of reduction and triage is phenomenal—it's going from something totally unmanageable to something very manageable."
SOC.OS will be taking this message to the Cloud & Cyber Security Expo, with live demos and free trials for industry professionals who drop by the stand to find out more.
This includes a major new capability enabling MSPs to switch easily between customers served from the same SOC.OS platform—streamlining workflow and further enhancing analyst productivity.
"We'll be presenting numerous SOC.OS use cases at the show—highlighting how our platform can supercharge your analysts to reduce MTTR, improve ROI and make organisations safer, as well as identifying gaps in your security stack," says SOC.OS CEO Dave Mareels. "We're looking forward to getting the SOC.OS message out there, growing the network, and sharing our expertise to enhance corporate security in 2022."
The Cloud & Cyber Security Expo will run from 2-3 March 2022 at London ExCel. Drop by to the SOC.OS stand S221.